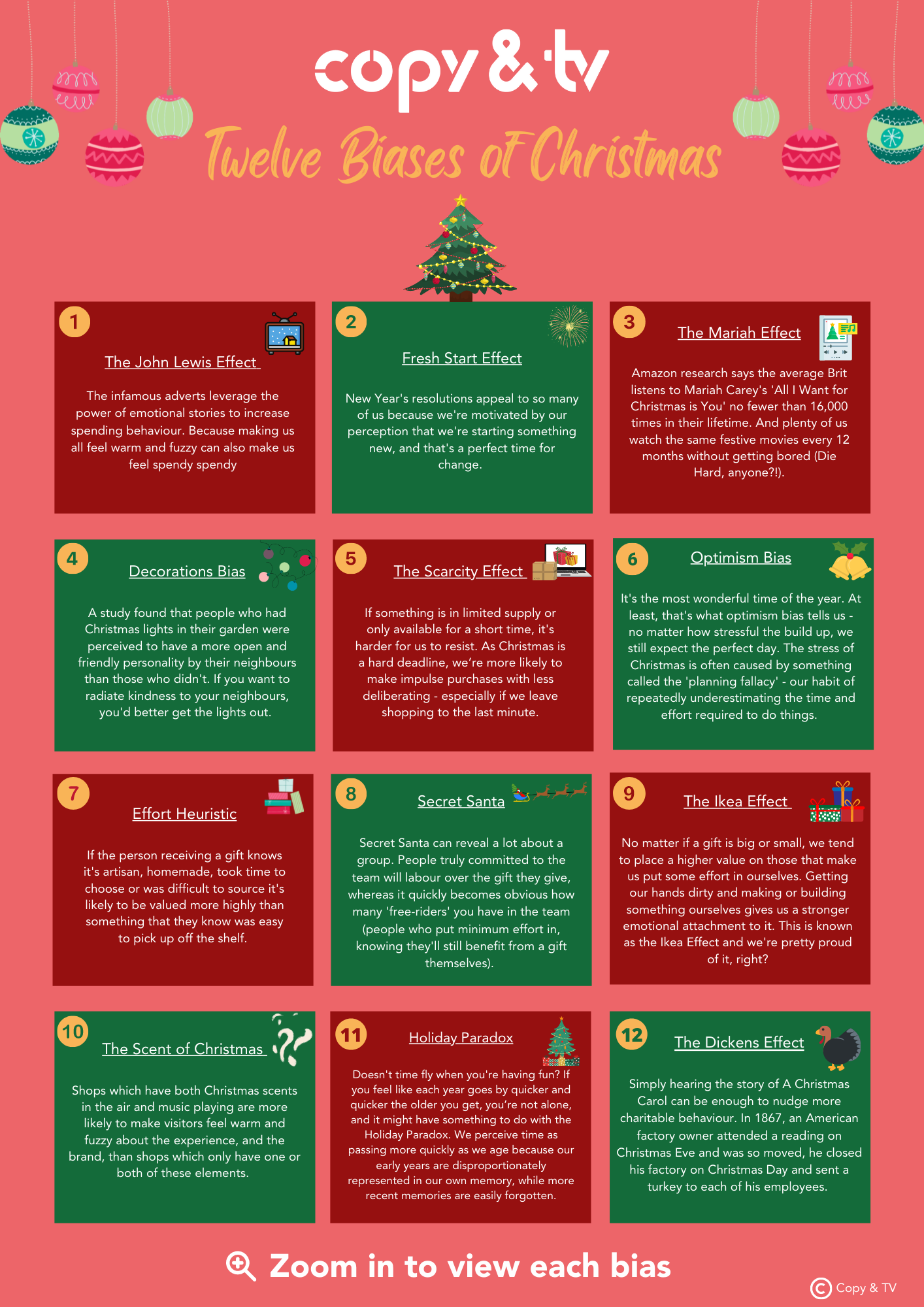 Twelve Biases of Christmas
Behavioural biases affect all of us, all of the time… even at Christmas. Instead of (or let's be honest, as well as) donning tasteless jumpers and eating too many mince pies, this year we're getting festive by taking a closer look at the biases people are especially prone to at this time of year.
We're pleased to share with you our 'Twelve Biases of Christmas', biases we're all likely to experience at some point over the festive period. From the John Lewis Effect to the Holiday Paradox - we challenge you to find one that you can't relate to. We also hope you may learn a few things and discover some Christmas surprises … who knew there was a bias called the Dickens Effect?
Discover these 12 biases above and from the team here at Copy & TV, we wish you a very Merry Christmas and a Happy New Year!